Performance Audit for PureBallast
Knowing that your Alfa Laval PureBallast system performs as it should is vital peace of mind. After all, failure to treat ballast water sufficiently can result in heavy fines or the inability to deballast during cargo operations in port. The Performance Audit for PureBallast ensures your system is living up to its type approval and operating cost-effectively.
What we do
We carefully evaluate all functions of your PureBallast system, making sure everything works reliably. If any deterioration in performance is detected, we determine the actions needed to correct it. For example, we may recommend equipment adjustments or inform your crew of best operating practices that can reduce maintenance costs. In addition, we perform any software updates needed to achieve the latest control standard.
ご質問はございますか?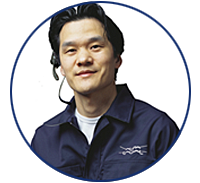 ご質問やサービスに関するご要望がありましたらお問い合わせください。
マリンエマージャンシーサービスについては、+46 4636 7700までお電話ください。
Benefits
You can be certain of fully optimized performance
Your system retains its type approval
You can rely on your system's uptime
You know that your control system is up-to-date
You reduce operating and maintenance costs
Scope of service
Control system software upgrade
Control system battery replacement
Test cycle – ballasting
Test cycle – deballasting
Test cycle – Cleaning-In-Place (CIP), one reactor
Other 360° Service Portfolio services for your equipment
Recommissioning for PureBallast
Installation Supervision for PureBallast
Calibration for PureBallast
Condition Audit for PureBallast