Condition Monitoring Spare Parts for Separators
If your operating costs are too high, Alfa Laval has the knowledge and experience to lower your consumption of spare parts and save you money. Working together with Alfa Laval, you experience savings while maintaining the optimal performance of your separator and even improving its reliability.
What we do
Alfa Laval analyzes your spare parts purchases using the ship IMO number and the details/model of the unit where the spares will be used. After comparing your spare parts consumption with historical data, expected levels and benchmarking, our experts present you with findings and recommendations. By discussing the potential for cost-saving improvements with you, they help you to develop an action plan.
ご質問はございますか?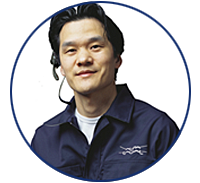 ご質問やサービスに関するご要望がありましたらお問い合わせください。
マリンエマージャンシーサービスについては、+46 4636 7700までお電話ください。
Benefits
Optimized performance at lowest operating costs
Predictable maintenance budget
Extended lifetime
High reliability
Reduced wear on downstream equipment
Insights and proactive improvements in identified focus areas
Scope of service
Condition Monitoring Spare Parts involves:
Registration of spare parts

Each spare part ordered is recorded together with the IMO number of the ship and the serial number of the unit where it will be used. You will be asked to provide these numbers when ordering so that Alfa Laval has the necessary information to perform the service.

Regular analysis of spare parts consumption


The delivery of spare parts is compared with historical data, expected consumption levels and benchmarking.
Presentation of findings


In most cases Alfa Laval makes cost-saving recommendations 1-2 times per year, though other intervals can be mutually agreed upon. Thorough discussion of the recommendations follows.
Condition Monitoring Spare Parts is available in most countries for both fuel and lube oil separators. Alfa Laval recommends performing the service when:
Predictable maintenance budget is important
Maintenance costs are high
Consumption of parts is high
Uptime is not up to expectation
Performance of high-speed separators is critical
Other 360° Service Portfolio services for your equipment
Commissioning for Separators
Spare Parts for Separators
Service Tools for Separators
Service Kits for Separators
Preventive Maintenance for Separators
Troubleshooting for Separators
Repair for Separators
Cleaning Services for Separators
Replacement and Retrofit for Separators
Performance Audit Marine for Separators