Preventive Maintenance for Separators
Service from Alfa Laval specialists secures the uptime and efficiency of your Alfa Laval S or P separator. Alfa Laval has a comprehensive preventive maintenance programme that can be tailored to meet your budget, designed to ensure reliability and optimal performance over the lifetime of your equipment. By servicing your equipment only when necessary, you can ensure operational reliability and maintain performance.
What we do
Specially trained Alfa Laval service engineers perform preventive maintenance on board your vessel according to a well-defined scope of work that has been customized to your specific needs. Your programme can include either a detailed inspection or a full overhaul service, packaged with the required genuine spare parts. If your separator needs additional repair work, the service is available at a state-of-the-art Alfa Laval Service Centre.
Thanks to Alfa Laval's worldwide presence, preventive maintenance can be performed in most harbours around the globe. It can also be combined with other Alfa Laval service offerings, including Cleaning-In-Place systems and separator bowl rental or exchange.
ご質問はございますか?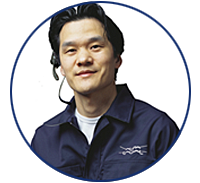 ご質問やサービスに関するご要望がありましたらお問い合わせください。
マリンエマージャンシーサービスについては、+46 4636 7700までお電話ください。
Benefits
Optimize the performance of your equipment
Avoid unpredictable damage by performing regular service and maintenance
Avoid financial consequences
Maintain safe operation of your equipment
Fulfil oil quality requirements
Extend the lifetime of your separator
Scope of service
Alfa Laval Preventive Maintenance follows a step-by-step process based on expert experience:
System inspection
Disassembly
Equipment inspection
Replacement of wear parts
Assembly
Check and adjustment
Function check and report
Either of the following is performed as part of Alfa Laval Preventive Maintenance:
Inspection Service
Recommended every 6 months or 4000 running hours, this service comprises:
Inspection of separator bowl
Inspection of inlet/outlet
Inspection of operating water system
Replacement of seals and gaskets
Lubrication oil change
Recording of equipment deterioration to identify worn parts that require replacement or repair before they cause system failure
Overhaul Service
Recommended every 18 months or 12,000 running hours, this service comprises:
Complete overhaul, including all activities conducted during the Inspection Service
Replacement of bearings, seals and buffers in the drive unit
Other 360° Service Portfolio services for your equipment
Commissioning for Separators
Spare Parts for Separators
Condition Monitoring Spare Parts for Separators
Service Tools for Separators
Service Kits for Separators
Troubleshooting for Separators
Repair for Separators
Cleaning Services for Separators
Replacement and Retrofit for Separators
Performance Audit Marine for Separators