Condition Audit for PureSOx
Knowing the true condition of your Alfa Laval PureSOx system is a smart way to ensure compliance with SOx legislation. A Condition Audit provides expert insights that minimize downtime and ensure the crew is operating the system efficiently.
A Condition Audit is an onboard equipment survey that can be performed anywhere in the world. It identifies cleaning needs, repair needs or other issues before they lead to costly performance problems, along with opportunities for optimization and upgrades.

We conduct a thorough visual inspection of your PureSOx system components and ensure the crew is using and maintaining the system effectively. Following the Condition Audit, we provide a detailed report with recommendations for addressing issues and optimizing performance.
ご質問はございますか?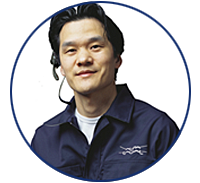 ご質問やサービスに関するご要望がありましたらお問い合わせください。
マリンエマージャンシーサービスについては、+46 4636 7700までお電話ください。
Benefits
Reduced risk of unscheduled repairs and system downtime
Savings through planned corrective actions rather than emergency repairs
Reduced operating costs through system optimization
Improved crew knowledge of system maintenance and operation
Opportunities to take advantage of new upgrade possibilities
Leaflet
Condition Audit for PureSOx
Scope of supply
Condition Audits can be performed on all Alfa Laval PureSOx systems, regardless of configuration.
Scope of service
System inspection
An Alfa Laval field service engineer inspects the state of your PureSOx equipment, assessing its mechanical condition as well as cleaning and repair needs. The evaluation includes:
- Visual inspection of the scrubber
- Visual inspection of the high-speed separator*
- Vibration measurement of the high-speed separator*
- Visual inspection of high-speed separator ancillaries*
- Check of control unit parameters
- Analysis of control unit alarm list
- Inventory of spare parts
- Root-cause analysis to prevent repeated failures on the inspected vessel and sister ships
*Applies to closed-loop and hybrid systems
Crew evaluation
Our field service engineer meets with the crew to assess operating and maintenance procedures, as well as maintenance intervals. After the inspection, the service engineer also debriefs the crew.
Detailed inspection report
Following the inspection, Alfa Laval provides a report documenting:
- Work completed
- System condition
- Failures identified
- Recommendations for maintenance and further action
- Opportunities to optimize performance
Other 360° Service Portfolio services for your equipment
Alfa Laval Performance Audit for PureSOx
Alfa Laval Training for PureSOx
Alfa Laval Exchange Programme for PureSOx
Alfa Laval Spare Parts for PureSOx