Hygienic BS 4825, Part 1 tubes
This product range provides a wide range of tubes with internal surface finishes that have a roughness average (Ra) of < 0.8 - 1.6 μ. Tubes in the hygienic range comply with BS 4825.
Easy to source, install and clean
To connect equipment and processes where clean conditions are essential, Alfa Laval supplies a comprehensive range of tubes, which provide maximum hygiene. All products meet key criteria for tight tolerances, a variety of finishes and uniform wall thicknesses. To provide customers with greater flexibility and fast, efficient delivery, Alfa Laval provides a tiered supply chain to ensure tubes meet customer demands for high quality at competitive prices.
Quality assurance
All Alfa Laval Hygienic Tubes undergo strict quality control procedures at every stage of manufacturing at Alfa Laval facilities. All products meet ISO 9001 and ISO 14001 standards, which define the requirements for quality management systems and environmental management systems, respectively.
Throughout sourcing, manufacturing and distribution, Alfa Laval adheres to stringent quality-control procedures. Alfa Laval labels all product packaging with bar code, product information and manufacturing date. As a seal of quality, the Alfa Laval brand mark is permanently etched onto the external surface.
Comprehensive range
Alfa Laval offers a comprehensive range of hygienic tubes with smooth, crevice-free design, superior corrosion-resistance and secure, self-aligning joints to ensure trouble-free flow. This includes unions, clamp fittings, flanges, bends, tees, reducers and tubes.
To ensure that exactly the right match for the process, Alfa Laval offers a wide variety of high quality uniform weld end fittings for all tube combinations. To match tolerances, Alfa Laval provides exact angles and uniform tube, bend and tee connections.
Matte, raw, bright and polished internal surface finishes are available with roughness averages (Ra) ranging from <0.8–1.6 μm.
Product benefits
Easy to source, install and clean

Quality assurance

Comprehensive range
3.1 certificates for Alfa Laval tubes & fittings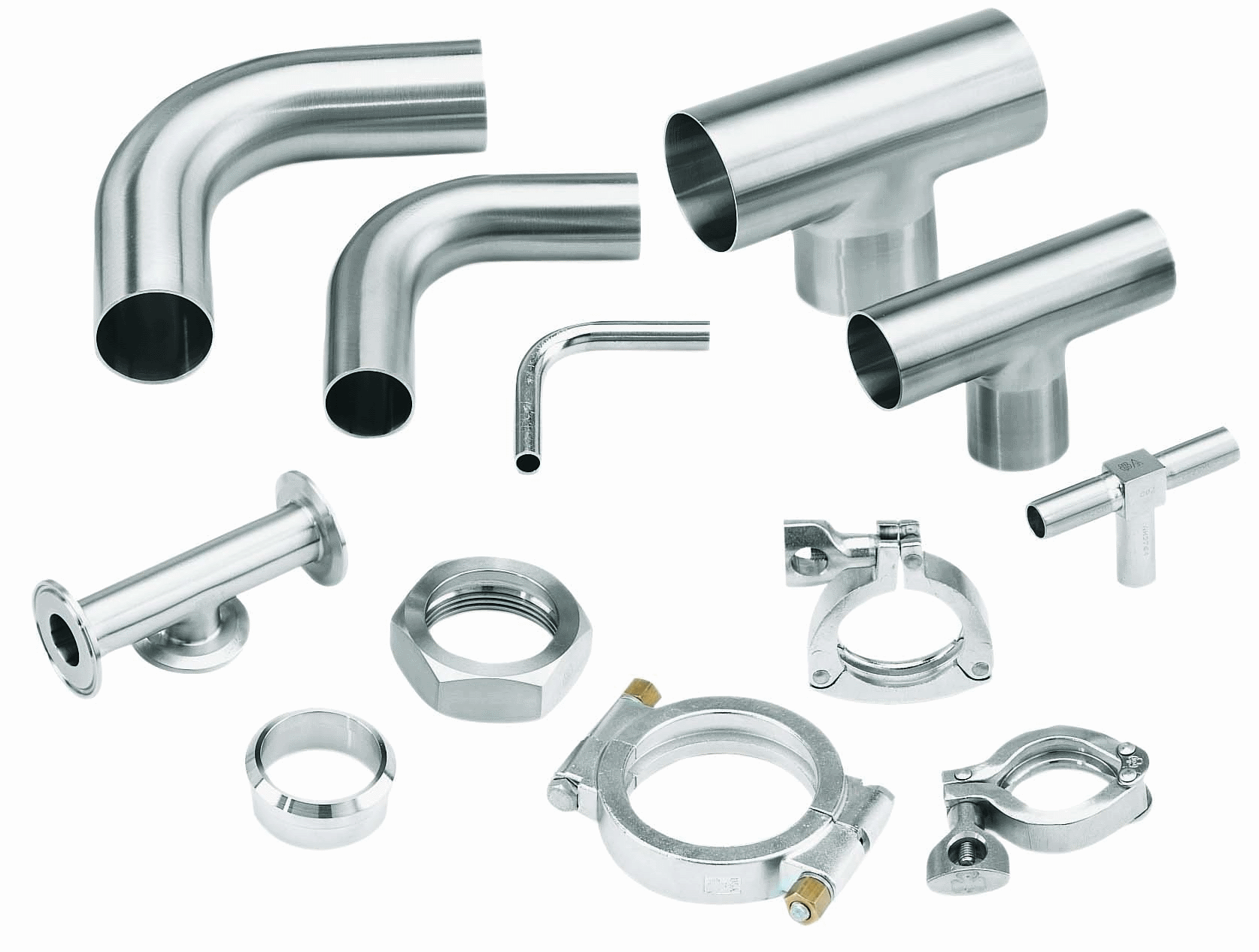 3.1 certificates acc. to EN10204 for delivered Alfa Laval tubes and fittings.
サニタリー機器カタログ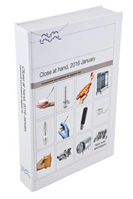 最新の「Close at hand: すぐお手元に」オンライン版
Bends
Transporting process fluids by pipe often requires alterations in the line of flow. Key criteria for problem-free operation include strength and durability.
To provide maximum structural integrity and trouble-free flow, Alfa Laval manufacturing processes feature unusually tight tolerances along with uniform wall thicknesses, with all the angles exact and all tube, bend and tee connections uniform. A wide range of finishes, including matt, raw, bright and polished, is available.
Unions, clamp fittings and flanges
All Alfa Laval flanges and clamp fittings are designed for easy, rapid maintenance. Flanges and clamps with finger nuts are especially suited for processes in which the load on seals is extra high, where the easy checking and replacement of seals is important and where effective cleaning is required.
To supply the type of seal most appropriate for each particular process, Alfa Laval provides a wide range of options. These include seals made of nitrile rubber (NBR), fluorine rubber (FBR) and ethylene propylene (EPDM).
Unions are available to provide compliance with standards that include SMS, ISO, BS, IDF, DS, DIN and ASME.
Reducers
Reducers are used to connect tubes or pipes with different sizes or shapes. The stresses involved at these key points means reducers are often a prime location for leakages in a flow stream.
Alfa Laval reducers feature cylindrical welding ends and uniform wall thicknesses for all tube combinations, ensuring the right diameter and wall thickness for each specific flow stream.
Tees
In applications that involve fluid handling, different flow streams often have to be merged using tee pipes.
Alfa Laval manufactures tees with uniform wall thickness, tight tolerances and a wide selection of different finishes, to ensure the greatest possible strength and long service live, as well as problem-free welding and assembly. Alfa Laval tees are all made of AISI 304 or AISI 316L stainless steel and are available in 1–4-inch diameters and from DN10 to DN150.
Wide range of surface finishes
Alfa Laval fittings are available with a wide range of surface finishes. Mechanical polishing uses a progressive series of abrasives – from coarse to fine grit – to produce a consistent internal finish that supports effective yet economical cleaning.
Tubes
The Alfa Laval ranges of hygienic tubes help ensure the best possible levels of hygiene within any installation. The tubes are specially manufactured to provide maximum hygiene integrity in ultra-clean processes. Each range is also designed and manufactured to ensure dimensional accuracy and structural integrity, making them easy to install. It also makes sure that Alfa Laval tubes provide users with superior corrosion-resistance and unmatched service life.